...Itsenäisyyspäivä lähestyy ja sen mukana syksyn ylioppilasjuhlat. Huomenna olisi tarkoituksena käydä juhlistamassa yhden ylioppilaan lukiosta valmistumista! Onnea kaikille ylioppilaille!
Kyseessä kun on poikaystävän sukulainen, niin päälleni laitan jotain siistiä ja sivistynyttä :)Alla on Zarasta ostamani hiekanvärinen mekko röyhelökauluksella. Muuten hyvin klassinen, mutta viehätyin mekosta juurin tuon kauluksen vuoksi. Mekon kavereiksi mustat ohuet sukkahousut, korot ja clutch.
Photobucketin kanssa edelleen vähän ongelmia
,
tai sitten bloggerin, en oikein tiedä kumman. jostain syystä kuvat eivät kuitenkaan tunnu "mahtuvan" näytölleni. ehkä ongelma onkin mac:issani? hmmm...ehkä tämä tästä vielä...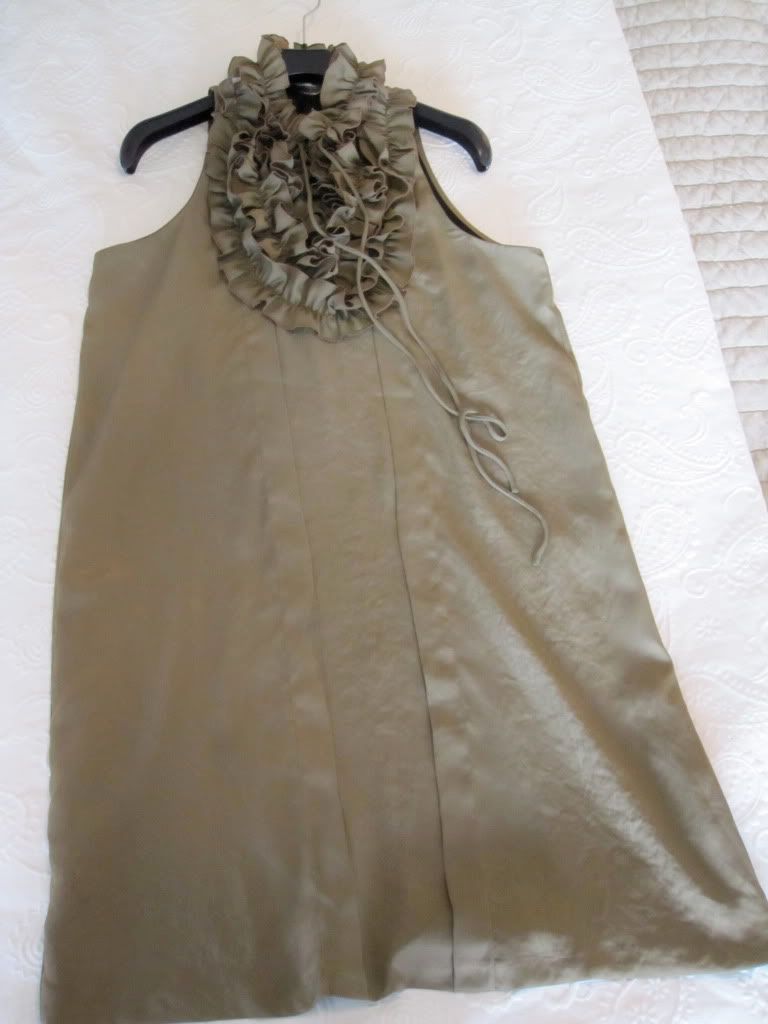 ...to a winter-y graduation party. The high school graduates are celebrating tomorrow. Congrats! Since the event we are going is my boyfriend's relative's graduation, I chose something simple enough but pretty. The collar makes the dress interesting and therefore I chose this dress. I am going to pair it with black tights, heels and a clutch.
still not friends with photobucket, these pics seem to appear as "too big"...maybe I will sort it all out later.